Your career is now
cleared for takeoff

There's never been a better time to become a pilot with us.
You'll have incredible technology at your fingertips as you fly through some of the most beautiful parts of our country. We're an incredible team and we're growing!
Seniority by Base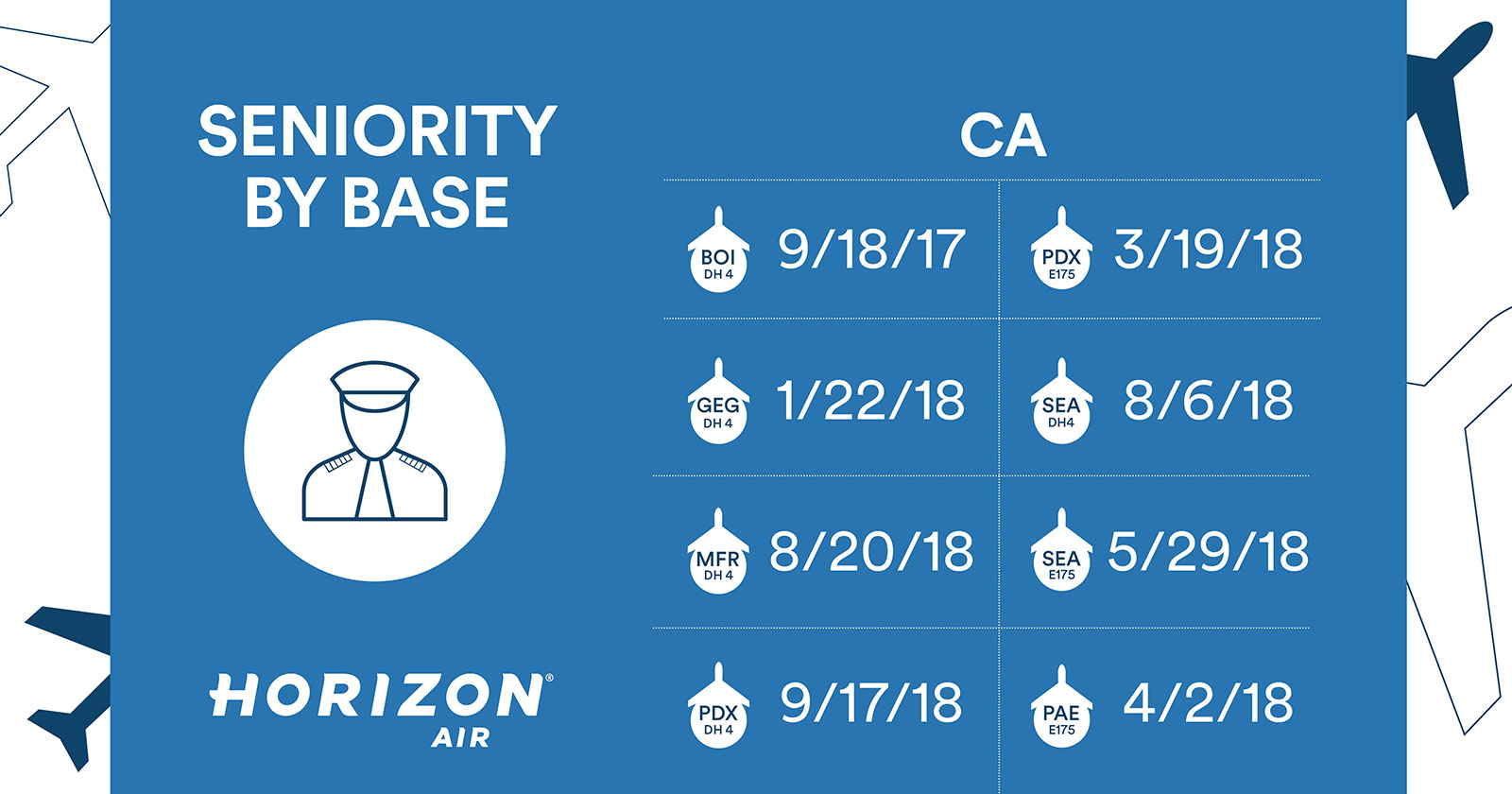 Introducing Ascend Pilot Programs
Learn about the variety of programs we offer to help you become a pilot, especially if your sights are with the remarkable teams at Horizon Air and Alaska Airlines.
Learn More
As a pilot for Horizon Air, you will be among the best in the industry as you fly throughout the West, with its spectacular scenery and challenging terrain. To help keep you at the top of your game, we offer attractive compensation, development opportunities, and a great team that's known for its skill and close-knit teamwork.
Flying the West will make you happy that you became a pilot. You may be flying over magnificent snow-capped peaks one day, then along the coastal terrain of California the next. It's an exciting part of the country known for its vibrant cities, outdoor adventures, and spirited lifestyles.
Horizon currently serves over 50 cities throughout the Western US and Canada.
People like to connect in different ways – via phone, email, online, or good ol' fashioned face-to-face. Whatever way you prefer, we'll be happy to meet you and answer any questions you might have.
Check back in for upcoming events.